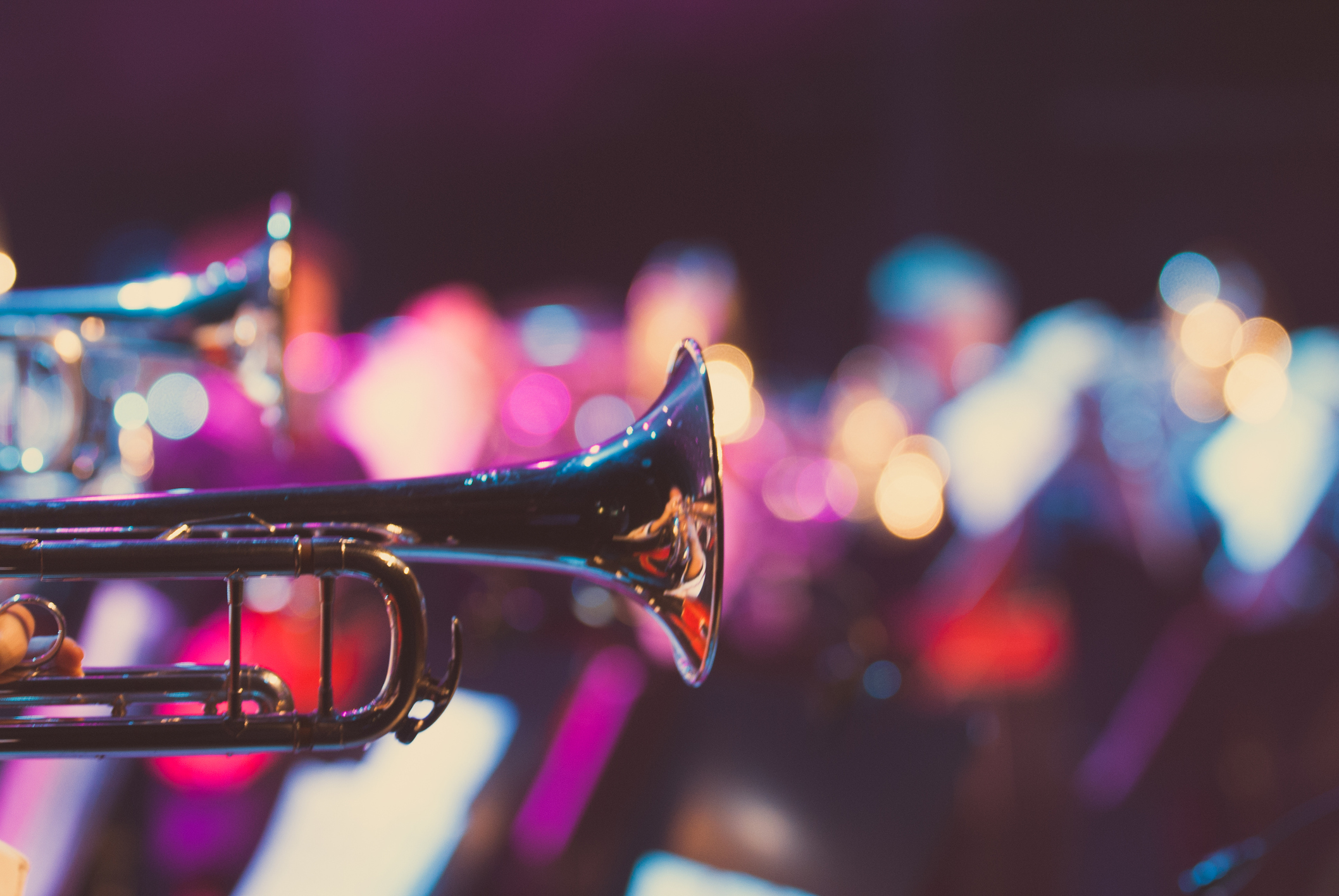 Band, Choir, Drama, Dance and More!
Learn more about all the activities that Northwest High has to offer in the Activities tab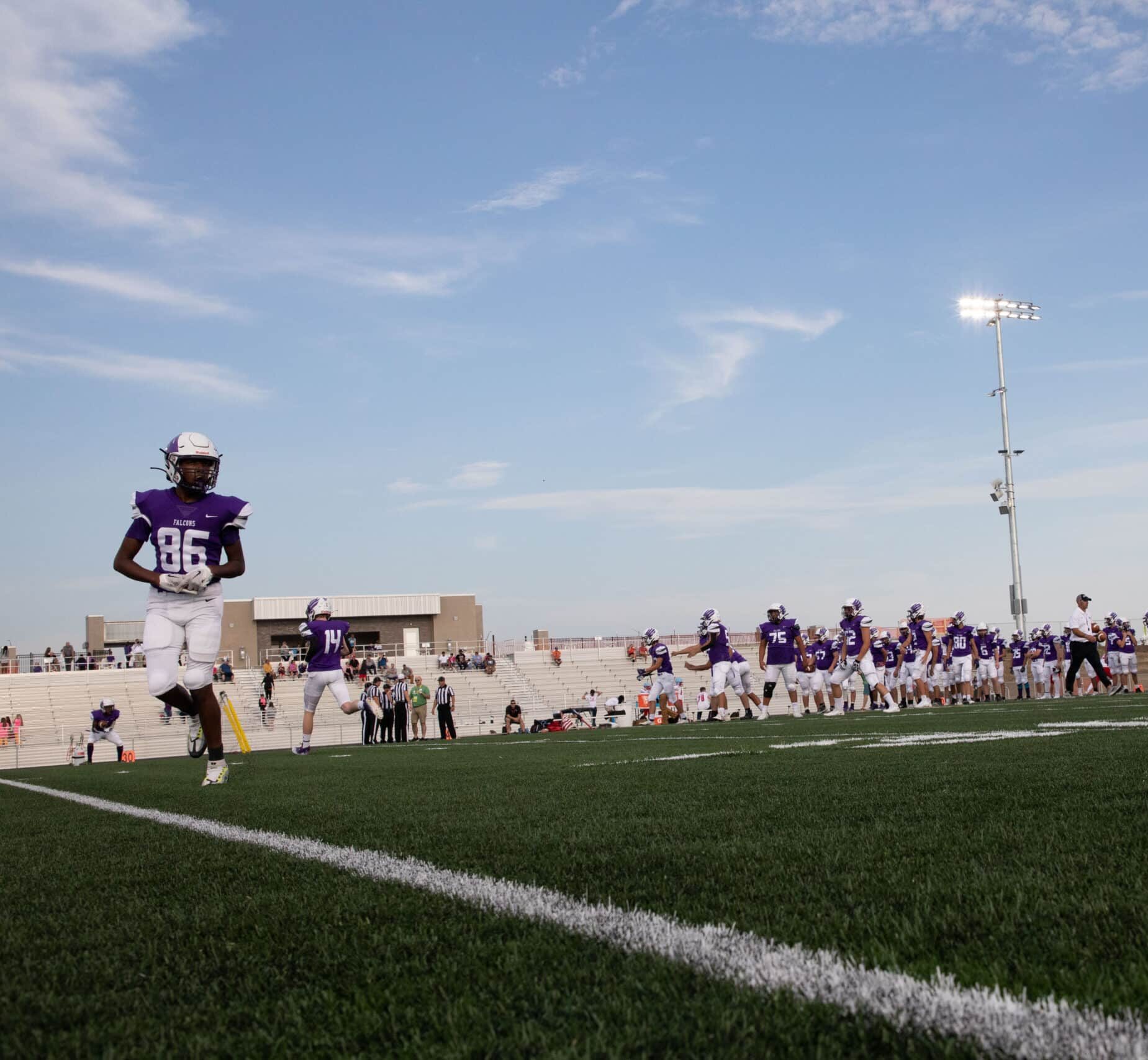 Fall Sports
Get Ready for Cross Country, Football, Softball, Girls Golf, Boys Tennis, Unified Bowling and Volleyball!
See Schedules and Buy Tickets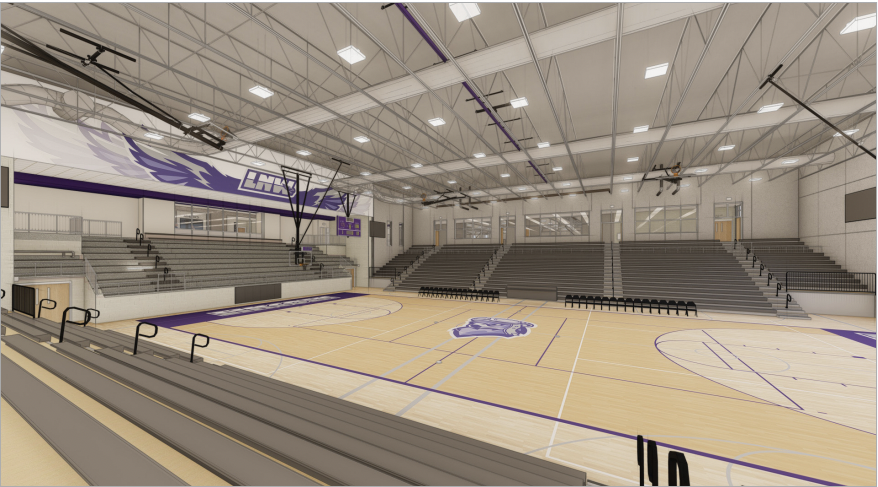 Don't Miss the Fun!
There's nothing like attending Falcon Sports in Person. Passes and Single Game Tickets are available NOW!
Get Tickets
Lincoln Northwest High School
Monday
Tuesday
Wednesday
Thursday
Friday
Saturday
Sunday

All Day

Unified Bowling: Varsity vs. (Home)

Unified Bowling: Varsity vs. (Home)

TBA

4:30 pm

Swimming & Diving: Varsity vs. Omaha Northwest High School>Multiple Schools (Away)

Swimming & Diving: Varsity vs. Omaha Northwest High School>Multiple Schools (Away)

4:30 pm – 4:30 pm

Lincoln North Star High School

Type: Triangular Opponent: Omaha Northwest High School>Multiple Schools

5:00 pm

Basketball: Girls JV vs. Adams Central (Home)

Basketball: Girls JV vs. Adams Central (Home)

5:00 pm – 5:00 pm

Lincoln Northwest High School

Type: Game Opponent: Adams Central

6:30 pm

Basketball: Boys JV vs. Adams Central (Home)

Basketball: Boys JV vs. Adams Central (Home)

6:30 pm – 6:30 pm

Lincoln Northwest High School

Type: Game Opponent: Adams Central

9:00 am

Wrestling: Boys JV vs. York (Away)

Wrestling: Boys JV vs. York (Away)

9:00 am – 9:00 am

York High School

Type: Invitational Opponent: York

9:00 am

Wrestling: Boys Varsity vs. Papillion-La Vista South Lincoln Pius X Central City Waverly Concordia Jr/Sr Malcolm Fairbury Norris Minden Beatrice Douglas County West Omaha Westside>Multiple Schools (Away)

Wrestling: Boys Varsity vs. Papillion-La Vista South Lincoln Pius X Central City Waverly Concordia Jr/Sr Malcolm Fairbury Norris Minden Beatrice Douglas County West Omaha Westside>Multiple Schools (Away)

9:00 am – 9:00 am

York High School

Type: Game Opponent: Papillion-La Vista South Lincoln Pius X Central City Waverly Concordia Jr/Sr Malcolm Fairbury Norris Minden Beatrice Douglas County West Omaha Westside>Multiple Schools

All Day

Unified Bowling: Varsity vs. TBA>Multiple Schools (Away)

Unified Bowling: Varsity vs. TBA>Multiple Schools (Away)

Sun Valley Lanes

Type: Game Opponent: TBA>Multiple Schools

5:30 pm

Wrestling: Boys JV (Cancelled) vs. Bellevue West (Away)

Wrestling: Boys JV (Cancelled) vs. Bellevue West (Away)

5:30 pm – 5:30 pm

Bellevue West High School

Type: Triangular Opponent: Bellevue West

5:30 pm

Wrestling: Boys Varsity (Cancelled) vs. Omaha Bryan (Away)

Wrestling: Boys Varsity (Cancelled) vs. Omaha Bryan (Away)

5:30 pm – 5:30 pm

Bellevue West High School

Type: Quad Opponent: Omaha Bryan

6:00 pm

Basketball: Boys JV vs. Ashland-Greenwood (Home)

Basketball: Boys JV vs. Ashland-Greenwood (Home)

6:00 pm – 6:00 pm

Lincoln Northwest High School

Type: Game Opponent: Ashland-Greenwood

4:00 pm

Wrestling: Boys Freshman vs. Grand Island Senior High Lincoln East Lincoln High Lincoln North Star Lincoln Northeast Lincoln Pius X Lincoln Southwest Millard West Omaha Westside>Multiple Schools (Away)

Wrestling: Boys Freshman vs. Grand Island Senior High Lincoln East Lincoln High Lincoln North Star Lincoln Northeast Lincoln Pius X Lincoln Southwest Millard West Omaha Westside>Multiple Schools (Away)

4:00 pm – 4:00 pm

Lincoln Southeast High School

Type: Invitational Opponent: Grand Island Senior High Lincoln East Lincoln High Lincoln North Star Lincoln Northeast Lincoln Pius X Lincoln Southwest Millard West Omaha Westside>Multiple Schools

4:30 pm

Swimming & Diving: Varsity vs. Columbus Discoverers>Multiple Schools (Away)

Swimming & Diving: Varsity vs. Columbus Discoverers>Multiple Schools (Away)

4:30 pm – 4:30 pm

Lincoln Northeast High School

Type: Triangular Opponent: Columbus Discoverers>Multiple Schools Comments: Dive @ 4:30pm SW @ 5:30pm

5:00 pm

Basketball: Girls JV vs. Lincoln Southeast (Home)

Basketball: Girls JV vs. Lincoln Southeast (Home)

5:00 pm – 5:00 pm

Lincoln Northwest High School Lincoln Northwest High School

Type: Game Opponent: Lincoln Southeast

6:30 pm

Basketball: Boys JV vs. Lincoln Southeast (Home)

Basketball: Boys JV vs. Lincoln Southeast (Home)

6:30 pm – 6:30 pm

Lincoln Northwest High School

Type: Game Opponent: Lincoln Southeast

3:00 pm

Wrestling: Boys JV vs. Kearney Bellevue West Columbus Discoverers Lincoln East Lincoln High Lincoln North Star Lincoln Southeast Lincoln Southwest Norfolk Panthers>Multiple Schools (Away)

Wrestling: Boys JV vs. Kearney Bellevue West Columbus Discoverers Lincoln East Lincoln High Lincoln North Star Lincoln Southeast Lincoln Southwest Norfolk Panthers>Multiple Schools (Away)

3:00 pm – 3:00 pm

Lincoln Northeast High School

Type: Game Opponent: Kearney Bellevue West Columbus Discoverers Lincoln East Lincoln High Lincoln North Star Lincoln Southeast Lincoln Southwest Norfolk Panthers>Multiple Schools

5:00 pm

Basketball: Girls JV vs. Hastings (NE) (Away)

Basketball: Girls JV vs. Hastings (NE) (Away)

5:00 pm – 5:00 pm

Hastings Senior High School

Type: Game Opponent: Hastings (NE)

6:30 pm

Basketball: Boys JV vs. Hastings (NE) (Away)

Basketball: Boys JV vs. Hastings (NE) (Away)

6:30 pm – 6:30 pm

Hastings Senior High School

Type: Game Opponent: Hastings (NE)

All Day

Wrestling: Boys Varsity vs. Omaha South (Away)

Wrestling: Boys Varsity vs. Omaha South (Away)

Omaha South High School

Type: Invitational Opponent: Omaha South

4:00 pm

Swimming & Diving: Varsity vs. Lincoln Pius X (Home)

Swimming & Diving: Varsity vs. Lincoln Pius X (Home)

4:00 pm – 4:00 pm

Lincoln High School

Type: Dual Opponent: Lincoln Pius X

5:00 pm

Wrestling: Boys JV (Cancelled) vs. Omaha Westview (Away)

Wrestling: Boys JV (Cancelled) vs. Omaha Westview (Away)

5:00 pm – 5:00 pm

Omaha Westview High School

Type: Dual Opponent: Omaha Westview

7:00 pm

Wrestling: Boys Varsity (Cancelled) vs. Omaha Westview (Away)

Wrestling: Boys Varsity (Cancelled) vs. Omaha Westview (Away)

7:00 pm – 7:00 pm

Omaha Westview High School

Type: Dual Opponent: Omaha Westview

1:00 pm

Swimming & Diving: Varsity vs. Beatrice High School Grand Island Senior High Hastings (NE) Kearney Lincoln East Lincoln High Lincoln North Star Lincoln Northeast Lincoln Southwest Millard North Millard South Millard West Norfolk Panthers Omaha Central Omaha North Omaha Westside Papillion-La Vista>Multiple Schools (Away)

Swimming & Diving: Varsity vs. Beatrice High School Grand Island Senior High Hastings (NE) Kearney Lincoln East Lincoln High Lincoln North Star Lincoln Northeast Lincoln Southwest Millard North Millard South Millard West Norfolk Panthers Omaha Central Omaha North Omaha Westside Papillion-La Vista>Multiple Schools (Away)

1:00 pm – 1:00 pm

Lincoln Southeast High School

Type: Lincoln Southeast Invitational Opponent: Beatrice High School Grand Island Senior High Hastings (NE) Kearney Lincoln East Lincoln High Lincoln North Star Lincoln Northeast Lincoln Southwest Millard North Millard South Millard West Norfolk Panthers Omaha Central Omaha North Omaha Westside Papillion-La Vista>Multiple Schools

5:00 pm

Basketball: Girls JV vs. Lincoln North Star (Home)

Basketball: Girls JV vs. Lincoln North Star (Home)

5:00 pm – 5:00 pm

Lincoln Northwest High School

Type: Game Opponent: Lincoln North Star

6:30 pm

Basketball: Boys JV vs. Lincoln North Star (Home)

Basketball: Boys JV vs. Lincoln North Star (Home)

6:30 pm – 6:30 pm

Lincoln Northwest High School

Type: Game Opponent: Lincoln North Star

9:30 am

Wrestling: Boys Varsity vs. Benson Burke Cedar Catholic High School Crofton Elkhorn Valley Fremont Lutheran High Northeast Stanton Wayne West Point Beemer>Multiple Schools (Away)

Wrestling: Boys Varsity vs. Benson Burke Cedar Catholic High School Crofton Elkhorn Valley Fremont Lutheran High Northeast Stanton Wayne West Point Beemer>Multiple Schools (Away)

9:30 am – 9:30 am

Pierce High School

Type: Invitational Opponent: Benson Burke Cedar Catholic High School Crofton Elkhorn Valley Fremont Lutheran High Northeast Stanton Wayne West Point Beemer>Multiple Schools

10:00 am

Swimming & Diving: Varsity vs. Beatrice High School Grand Island Senior High Hastings (NE) Kearney Lincoln East Lincoln High Lincoln North Star Lincoln Northeast Lincoln Southwest Millard North Millard South Millard West Norfolk Panthers Omaha Central Omaha North Omaha Westside Papillion-La Vista>Multiple Schools (Away)

Swimming & Diving: Varsity vs. Beatrice High School Grand Island Senior High Hastings (NE) Kearney Lincoln East Lincoln High Lincoln North Star Lincoln Northeast Lincoln Southwest Millard North Millard South Millard West Norfolk Panthers Omaha Central Omaha North Omaha Westside Papillion-La Vista>Multiple Schools (Away)

10:00 am – 10:00 am

Lincoln Southeast High School

Type: Lincoln Southeast Invitational Opponent: Beatrice High School Grand Island Senior High Hastings (NE) Kearney Lincoln East Lincoln High Lincoln North Star Lincoln Northeast Lincoln Southwest Millard North Millard South Millard West Norfolk Panthers Omaha Central Omaha North Omaha Westside Papillion-La Vista>Multiple Schools

11:30 am

Basketball: Boys JV vs. Crete Public Schools (Away)

Basketball: Boys JV vs. Crete Public Schools (Away)

11:30 am – 11:30 am

Crete High School

Type: Game Opponent: Crete Public Schools

1:00 pm

Basketball: Girls JV vs. Crete Public Schools (Away)

Basketball: Girls JV vs. Crete Public Schools (Away)

1:00 pm – 1:00 pm

Crete High School

Type: Game Opponent: Crete Public Schools